Horoscope Summary: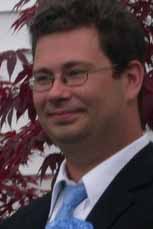 In case you missed yesterday's scope, me and the old man traded off this week as it was Maryland Deathfest weekend and I didn't get back until today. He'll be back with tomorrow's scope and we'll go back to the normal schedule at that point.
As for today's scope, we got Mercury retro hooking up with Mars. So in addition to the usual "hurry up and wait" mentality, now we are going to have reduced patience. However, I will say that patience is the key element of today's chart. You're going to look to pull the trigger as soon as humanly possible on a lot of opportunities, but if you don't have all of your ducks in a row, there are going to be problems.
One of the main problems with Mercury retro is it gives each of us all of this inspiration. We want to change a whole bunch of stuff. We can be super-motivated (even more with the current Mars influence). But the vast majority of these things will be fleeting and we can't keep up the demands of the changes. It's like going on a diet, only to break it off sooner than you would like because you remembered sour cream and cheese taste pretty awesome.
So be cognizant today when you feel the outside world giving you a strong push. Make sure you know what you're getting into. Make sure you aren't treating something as being urgent when you really don't have to make a commitment right away on it. You want to make sure you're getting into good situations (and not just assume that you are as there might be hidden commitments). Best of luck.
Bud
Horoscope for Taurus
You want to make sure you aren't blurring the lines between opinion and fact. Because you'll tend to speak more forcefully here, you can insinuate certain things are true, when they're really just things you believe. This can lead to some misinterpretations with others, where they end up in bad spots because you told them things that didn't end up being true. You want to avoid that where possible, so you might need to do some fact checking on your end first.
View Your Spiritual Affirmation of the Day
Share weeklyhoroscope.com with your friends on the internet!