Horoscope Summary: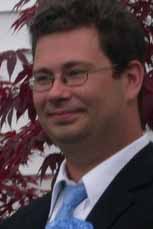 Waves flow out, waves flow in. You can swim against the waves, or you can swim with them. This is the overall nature of today's energy. Today is very much a swim against the waves type of day, as you'll grapple with what you really want out of life, in addition with trying to figure out where life is taking you on its own.
When it comes to your desires, you can increasingly see how the things you want create chaos and havoc in certain areas of your life. Often, this comes through short term desires. It's kind of like the smoker who keeps smoking even though they know long-term it's bad for them. You might have certain things you want that force you to put more important things on the backburner, or cause you to have to make routine sacrifices. In these instances, you need to really assess how much you really want these things and whether it makes sense to keep pushing forward in attaining/participating in them.
At the same time, you aren't going to make it easy on others to help you out because you can be trying to represent a batch of desires that you aren't really sold on yourself. It's like keeping up a front because you don't want to disappoint others that your expectations have changed. Kids do this frequently, but you're too old to feel obligated to do this. People change. You might've been really into an activity months or years ago, but if the spark is gone, then try something new. It's only when you resist the waves in this manner that things become more difficult for you. Best of luck.
Bud
Horoscope for Taurus
The gears might take a little bit longer to click into form, and because of this, you might be asking others questions that they figure you should already know the answers to. You can't feel bad about this, or slighted if someone rolls their eyes; you have things to take care of and need the information. Make sure you're well-prepared before heading into a new project, otherwise you are prone to setbacks.
View Your Spiritual Affirmation of the Day
Share weeklyhoroscope.com with your friends on the internet!